How to change an invoice language?
How to change an invoice language
1. On the Account and Billing Managment page select the type of change you want to request. In this case Invoice Language and then click Next.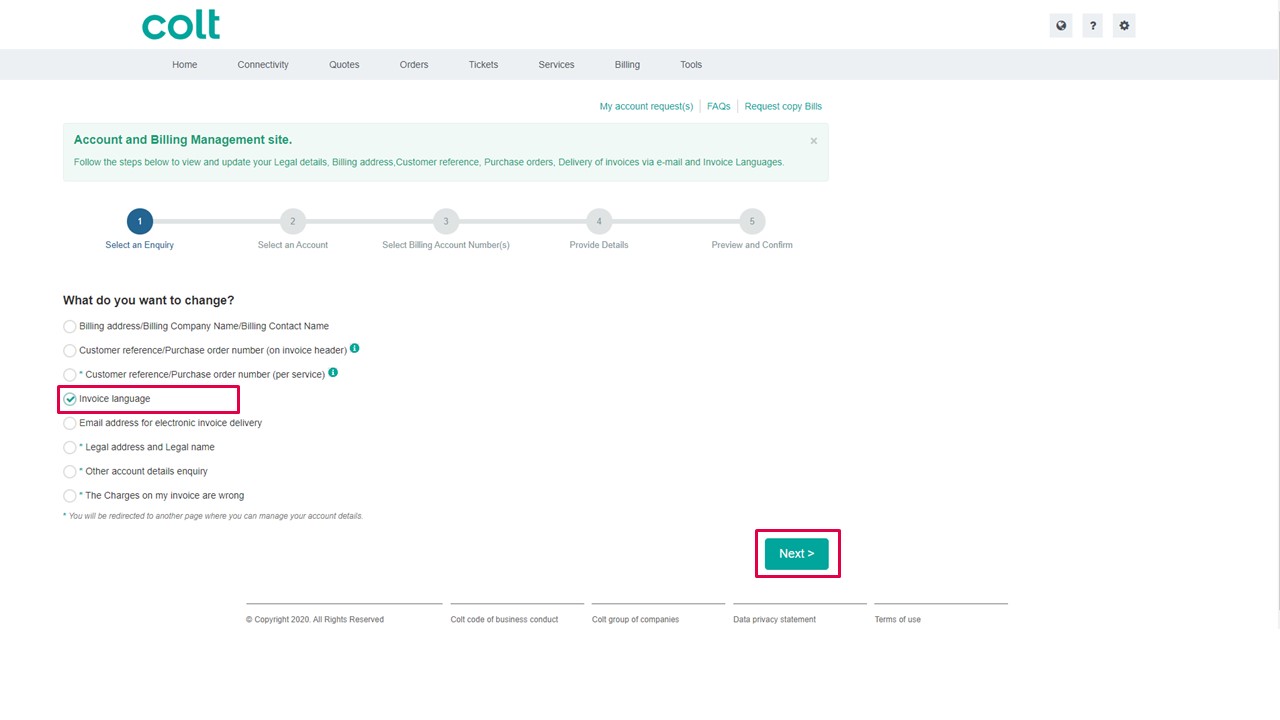 2. Use the Search box to select your account, click "Search" and "Next" to continue.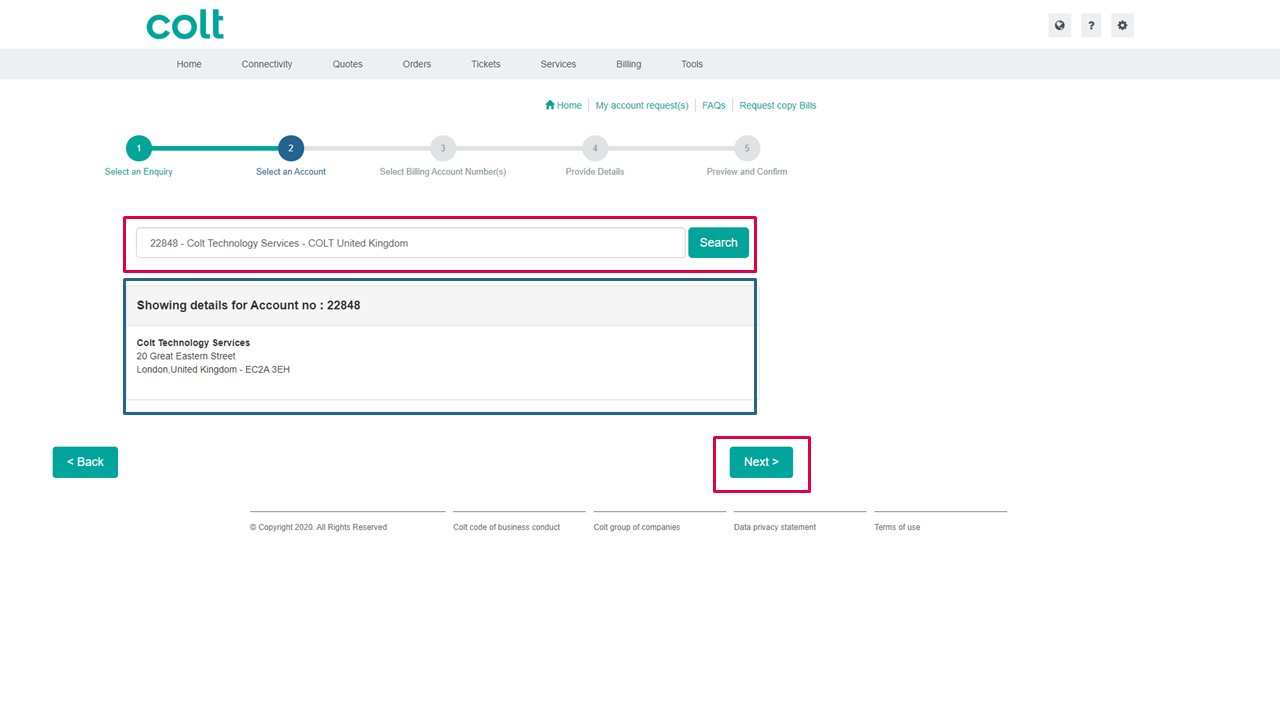 Colt online will display the list of billing account numbers related to the account selected in the previous screen.
This page will allow you to see the current billing account details as Billing address (including Billing company name and Billing Contact name), e-invoice email, Customer Reference, Purchase Order nº and Invoice Language.
Use the search box to filter the data if required.'
4. Select the Billing Account Number you would like to update and click "Next".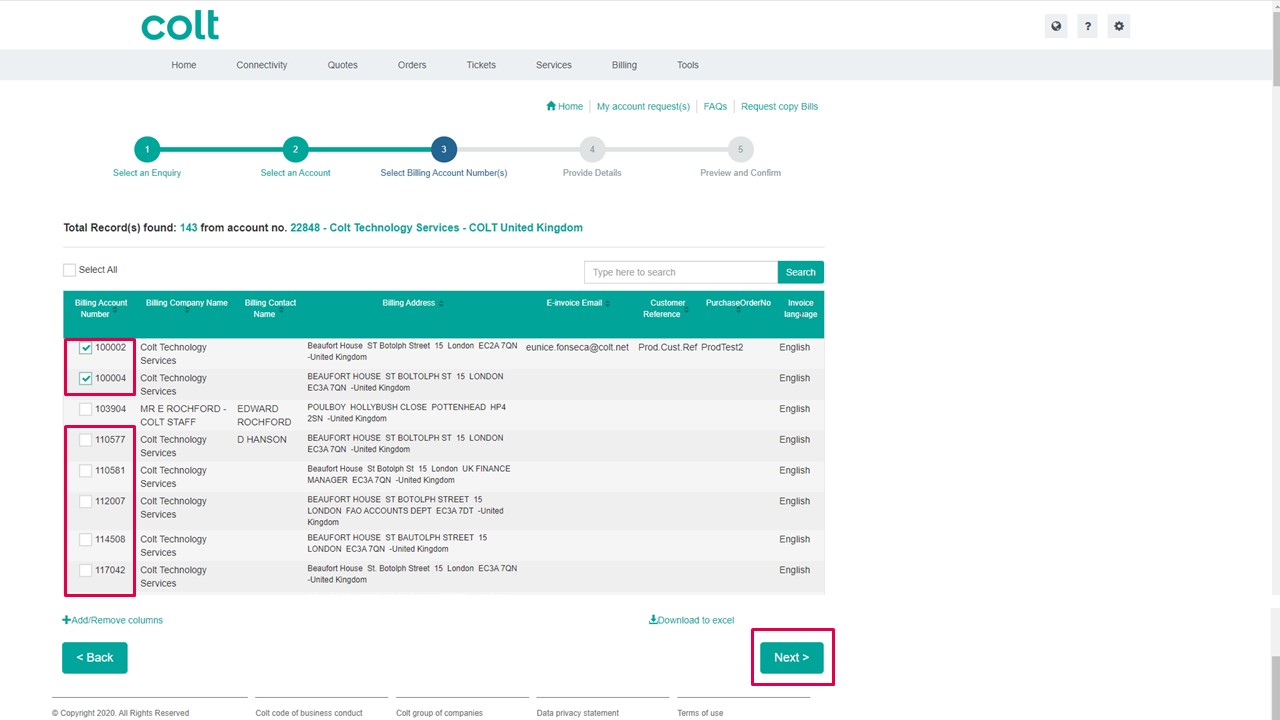 5. The next page will allow you to change the invoice language of the Billing accounts you have previously selected. Please choose one of the languages available. Untick the Select all option to edit values with different languages.
Then Click Next.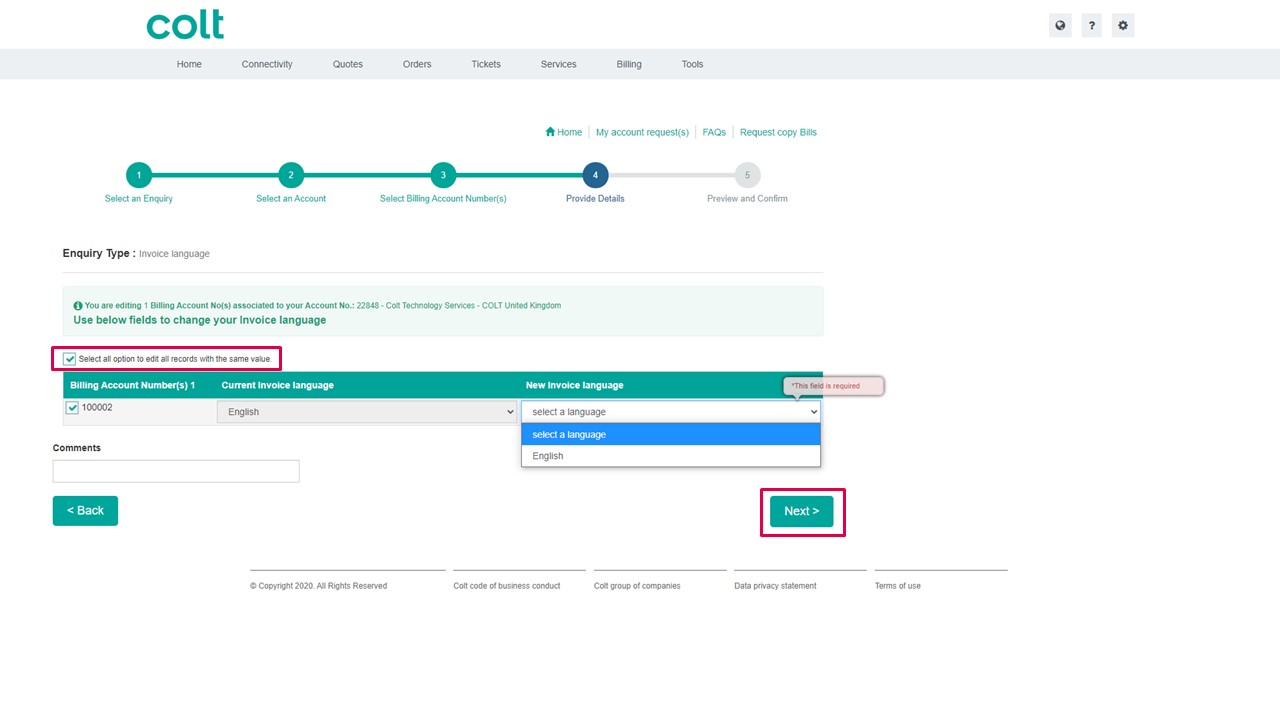 Note: Languages available will depend of the Colt country where your is billed and the languages available for each country.
6. The page below will show you an example of the page in the selected language.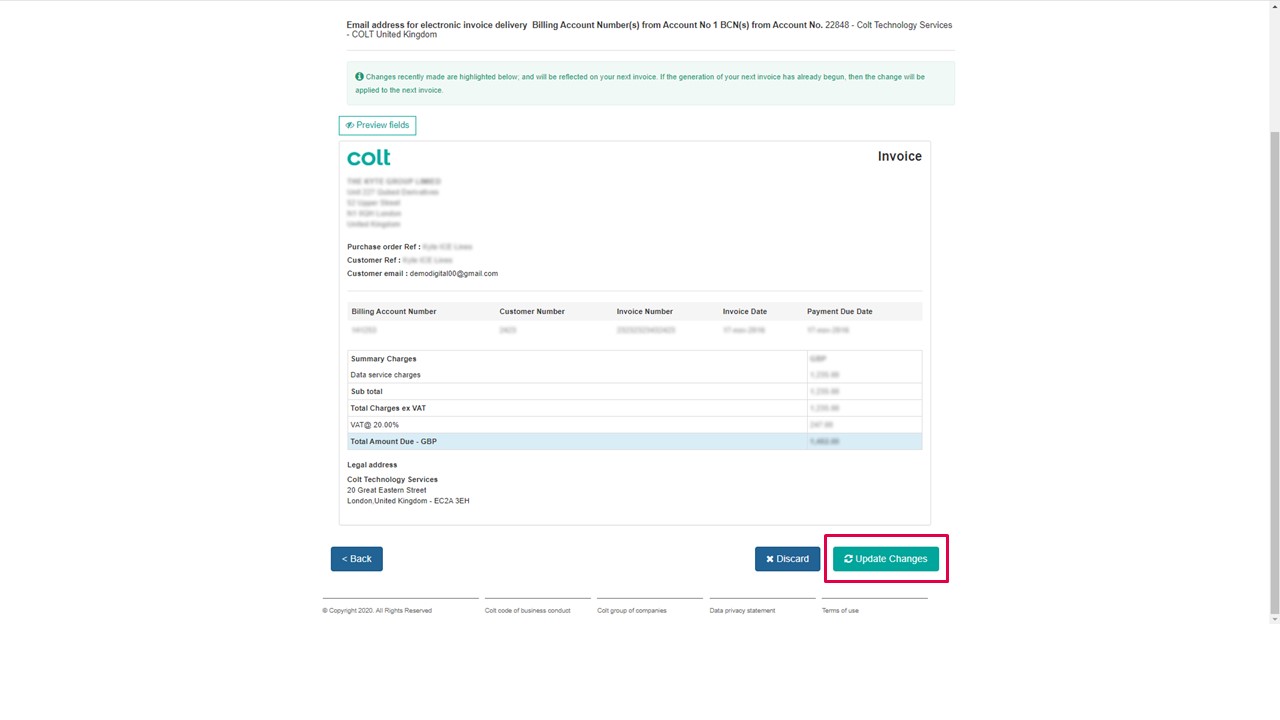 Note: This page is just an example of how the changes will look like in your invoice. In case of multiple changes with different values then the preview page will just show one example.
7. Click Yes or No to confirm the changes.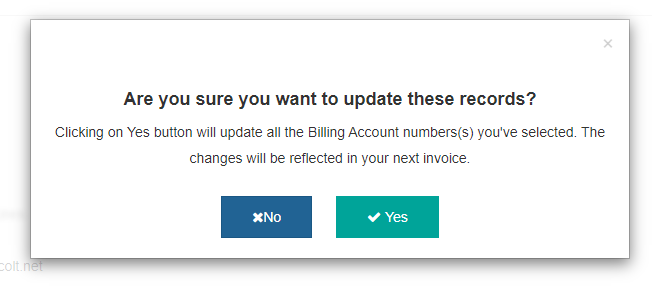 This screen will confirm that your request is submitted successfully.
6. Here you also have the opportunity to request a copy bills.
You will receive a notification in your mailbox with the details of your request. See example below